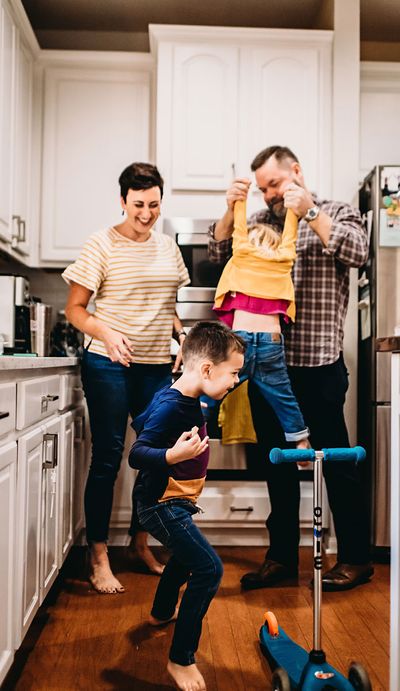 Our Mission
Babysitting Connection was founded on the idea that parents already have enough on their plates. Finding reliable and trust-worthy babysitters can be a lot of work. Babysitting Connection can help. Whether you need consistent reliable care on a weekly basis or a few date nights each month, we have you covered. Our service offers sitters every day of the year. We also understand that the "perfect sitter" for one family may not be an ideal fit for another family. Babysitting Connection gives you choices.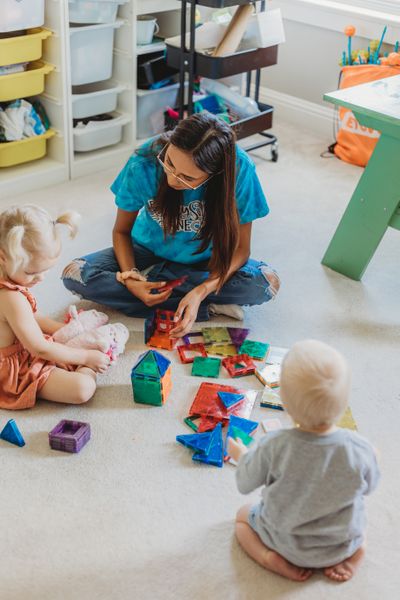 Who We Are
At Babysitting Connection, we provide our members with a wide array of sitters from a variety of backgrounds with a variety of experiences.
Have a pool and looking for a sitter who is a lifeguard or swim instructor, we've got you covered. Does your kiddo love art, we have sitters who love art! Worried about proper care of breastmilk, we have sitters who have experience with that too.
We also offer sitters for special events – weddings, church groups, Mom's groups, etc. Click here to learn more.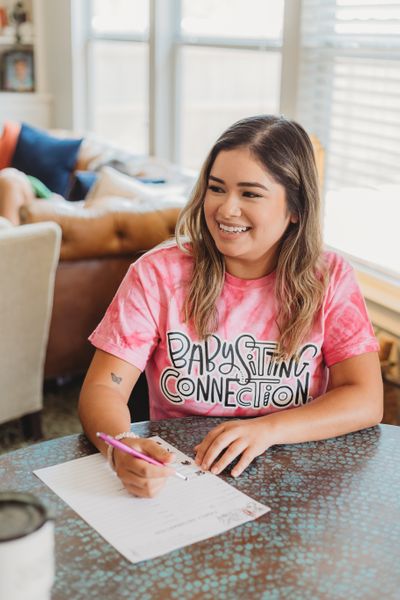 Giving Back
Our nonprofit arm, BC Gives Back is focused on creating opportunities through accessible childcare.
We focus on providing childcare for foster families, families in need, and for parents to vote. We also provide scholarships for our sitters to pursue continued education.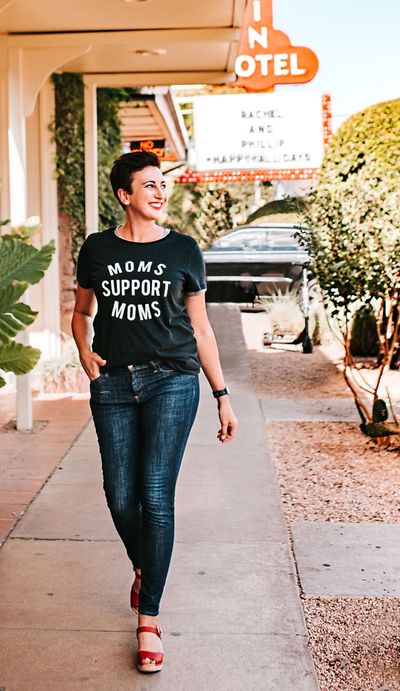 OWNER & Founder
I am the mom behind Babysitting Connection. I am married to Geoff, and our children are Grant (7 years) and Evelyn (5 years). My previous career was in recruiting and training before I became a stay-at-home mom in 2015. We moved the family to Austin and began our adventures in Texas in 2018.
I love a party, attending and organizing. I love Moms and supporting each and every one of them. I love a good New Zealand Sauvignon blanc, but I love a LaCroix and Titos more. I love traveling and adventures, my family and I visited 8 National Parks last summer while we spent 70 days traveling the country in a 30 ft travel trailer. I'm a little bit crazy and a lot of bit fun.
I'll chat with anyone. I absolutely thrive on connecting people, to help create partnerships and community. Want to meet for coffee? Playdate? Cocktail? Shoot me a message. I'd love to connect.
- Beth Heyer, Founder & CEO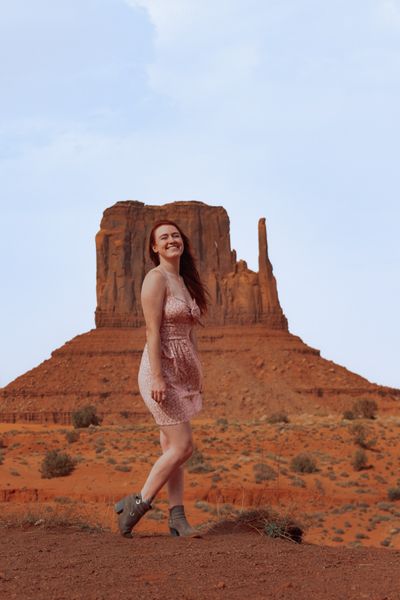 Social Media & Marketing Director
I'm Nikki, Babysitting Connection's Social Media & Marketing Director. I am married to Jonathan, and together we travel the United States by moving to a new state every three months. ⁠
I am originally from Austin and used to be a sitter for Babysitting Connection. Fun fact: I have only ever worked for small and local businesses. I love to digitally illustrate and explore new places and I prefer to live a more minimalistic lifestyle while collecting experiences. Because of this, my husband and I (and our two cats) travel the country with 5 suitcases, a car, and a motorcycle.
- Nikki Umble-May, Social Media & Marketing Director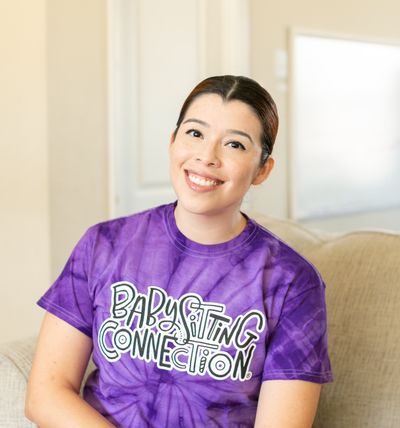 Consistent Care Director
I'm Paty, a mom of two, photographer, and part of the amazing team of women as the Consistent Care Director. I handle the Consistent Care Program and various other event and administrative tasks.
I enjoy meditation, exercise, have constant dance parties, and love spending time with my kids. I am an extrovert with a hint of introvert and love to connect and empower women in my community. My favorite color is green and favorite dessert is strawberry cake, but I'll take any other cake any day!
- Paty Duet, Consistent Care Director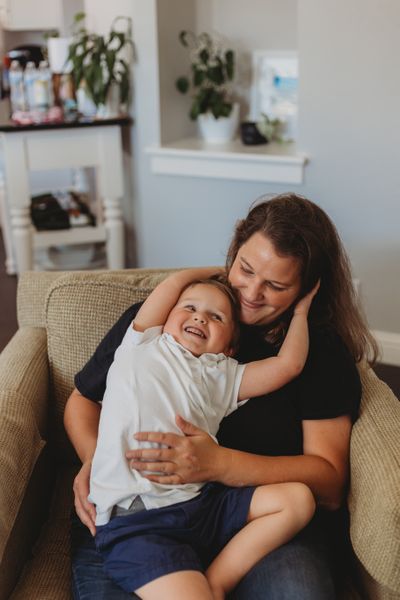 Director of Sitter Relations
I'm Frances, Director of Sitter Relations. I live in South Austin with my husband, Garrett, and our two children, Caroline and Charlie. I have been a floral designer for 9 years, designing for weddings, parties, and showers all over Austin and the Hill Country. More recently, I've been homeschooling my kids and participating in two wonderful co-ops in South Austin.
You'll often find me with my mom squad at the parks and playgrounds, catching up over a cup of coffee, or hanging out in the yard with my lovely neighbors (we're the yard with a million toys and barefoot children!) I am thrilled to join the Babysitting Connection team and I love knowing that we are helping parents all over town with trustworthy and reliable childcare.
- Frances Knox, Director of Sitter Relations